A Tremendous Win for DHS Girls Soccer
On Tuesday, April 25, 2023, the Durango High School girls' soccer team, with chaotic weather from sunny to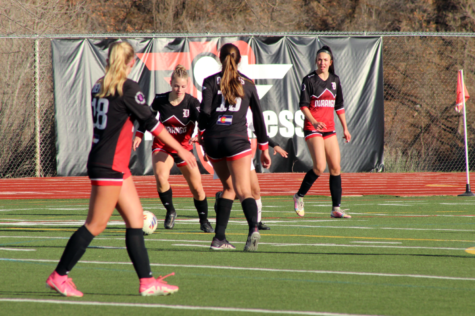 snowing to sunny again, delivered an impressive performance as both their JV and varsity teams won against Telluride. Joe Burns, a senior teacher at Durango high school includes that, " I love watching the girls play since half of them are in my class and I try my best to go watch them when I can, especially this game because it was very entertaining to watch".
The varsity team dominated the game with a 10-0 victory, showcasing their excellent teamwork and skills on the field. The Durango girls displayed great control of the ball, making precise passes and strategic moves that left the Telluride team struggling to keep up. Melissa Halonen who is the coach for the girls soccer team includes," this was an important win for us after coming up from a loss and from a tough game last week to be able to build our confidence".
The JV team also put up a strong fight and emerged victorious with a 2-0 scoreline. They played with great energy and determination, demonstrating that they have the potential to become future stars of the varsity team.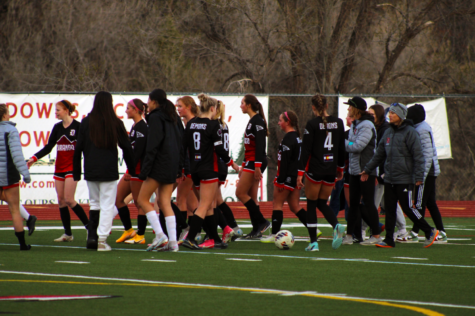 The girls' soccer program at Durango High School has been consistently successful in recent years, and this latest win only adds to their impressive track record. Their success can be attributed to their dedicated coaches, who have worked tirelessly to develop the players' skills, and the hard work and commitment of the players themselves. Ava McCellan who's a senior at Durango high school and also is a midfielder for the DHS girls soccer team states, "Our team has created a positive and competitive environment that has allowed us to excel and it shows through our games and results".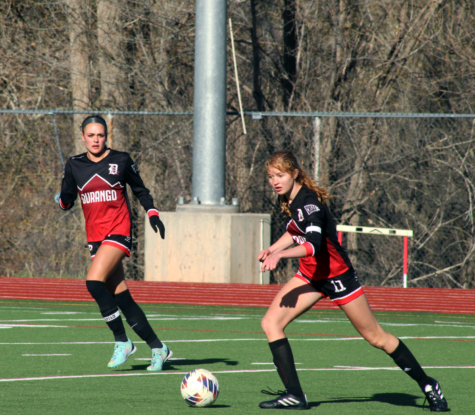 Overall, the Durango High School girls' soccer team's victories against Telluride demonstrate the incredible talent and teamwork that this group of young athletes possesses. McCellan also includes that, "Our goal is to go as far as possible this season and in order to do that we have to play our best each and every game". They have shown that they are a force to be reckoned with on the field, and their future looks bright as they continue to build on their success.