PSAT, First Attempt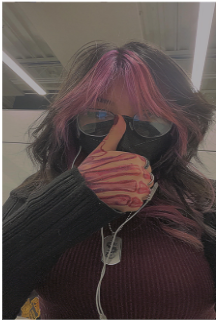 Freshman at Durango High School were met with a surprise when they were informed that they had to do the PSAT (Preliminary Scholastic Aptitude Test). The PSAT prepares freshman and sophomores to take the SAT (Scholastic Aptitude Test) for college admissions during their junior year. This is freshman's year to show what they have learned over the course of their first year in high school, and most were ready, but some were not.
One of those being Karley Perez, a freshman who was surprised when they heard about the PSAT announcements. When Perez was interviewed about her reaction to the PSAT they said, "I felt nervous, I thought it was state testing at first because [one of my friends] scared me because they said that the PSAT was testing all subjects." Perez said since it was her first time she felt like she didn't do good: "I feel like I did really bad, I guessed on some of them and I'd be anxious when the teacher would say we have 5 minutes left and I haven't even finished." Perez exclaimed that she'll work harder next year.
Another freshman who took the PSAT, Zero Acevedo was nervous and they didn't know if they were prepared enough so they didn't know how they were going to perform. Zero was asked how they did. Their response was, "I feel like I did decent but there were some parts that I didn't know and had not seen and been taught before so I had to guess [on] them." Zero stated that they're going to prepare next year by looking over the review packet more than they did this year.
And finally Clover Chavez, another freshman, felt confused and caught off guard: "…They waited up until the last minute to tell us." Again just like the others they were asked how they think they did on the PSAT their response, "I did well [even] though I did run out of time for some of the questions." Clover was confident that they did excellent on the PSAT and didn't feel a need to be nervous nor prepare for the one next year.
The PSAT was certainly a new experience for freshmen they'll put in the back of their head, reminding them of the one they'll face in their sophomore year. There's no doubt that next year will definitely show an improvement in our freshmen.