Underclassmen Gala and Upcoming Troupe 1096 Performances!
Now that we're moving into the winter season it's almost time for Troupe 1096's Underclassmen Gala!
The Underclassmen Gala allows freshmen and sophomores to take the stage and let their talents be seen. It also allows upperclassmen to direct and even write their own plays to be performed. Each play runs roughly ten minutes long, admission is free, and the performance was on January 6th. The shows included: John's Last Dinner, One Moment, Forgotten One, Meat, and Sex Lives of Superheroes. Later in the year, around late February to early March, will be the performances of the play Clue, a comedy whodunit based on the 1985 movie. Then, to end the year off, the upperclassmen will be putting on the musical Little Shop of Horrors.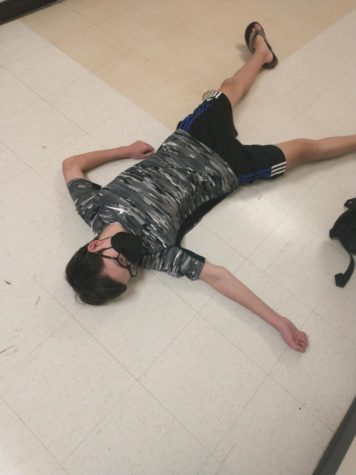 When COVID-19 struck in the year of 2022, theater companies across the globe were hit hard. With the inability to perform in-person safely, many turned to online alternatives, but of course it didn't have the same spark. There were audiences empty, stages empty, and creative hearts, longing for an outlet. The stage is a safe place for many, and that was nearly lost during the pandemic. Even after everything that turned the world upside down, Troupe 1096 persevered, and troupes everywhere persevered. Coming back to the stage can be scary, especially after an event that drastic, but the troupe has brought many incredible productions to the stage the past few years, even after being struck down.