Durango High School Peers Take Ownership of Wellness with New Club
Although there are some clubs in Durango High School that are quite well known, others simply don't receive as much attention from the school population. This is the case for the Peers Owning Wellness club.
"Our mission is to spread wellness throughout the school and community in a fun, peer developed way," said  So. Hannah Carter, club's president.
The group, which was officially made a school club this year, has participated in events in the community to raise awareness about drug use and other community issues.
"I am very excited about the enthusiasm the students have to work on so many great community projects, such as the chance to take part in the Snowdown Obstacle Course and the chance to be on the Durango Marijuana Drug Task Force," said club facilitator and school mental health counselor Jennifer Stucka.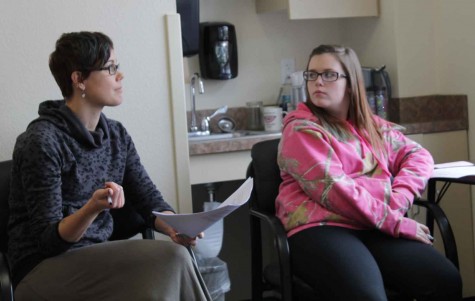 The club is still small, but it has grown in numbers since the beginning of the year.
"We want to help students and community members make informed decisions regarding drugs, alcohol, and even help them learn how to live a healthy lifestyle, which includes advising them on eating habits," said Carter.
The Peers Owning Wellness club is looking forward to many exciting ways to raise awareness about health issues, focusing on marijuana use.
"We felt it was a topic that should be addressed," said Carter.
Although the club is not widely known around the school, the members of the club are still optimistic about the coming year.