The Good ol' Days
School days used to be filled with long, yellow tubes on four wheels pulling up in front of the school to take students away for the day and save them from their solitude.
Student who don't have time to do other activities are stuck at school and never get to venture outside of the building's vicinity.
"I hate not going on field trips. I wish we had more. We used to go on so many in middle and elementary school. I really dislike that I've only gone on two field trips my entire high school career," said Sr. Mariah Hadden.
For most students at the high school. Field trips are a thing of the past. They'll go on few, if any field trips within their four years.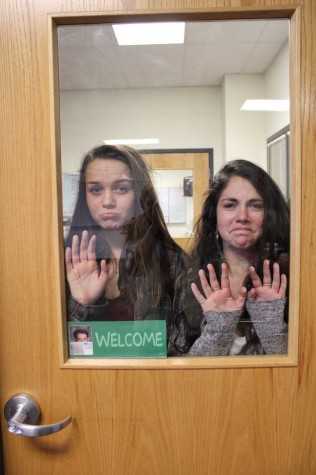 The effect on the incoming freshmen will most likely result in some sadness throughout the grade. After years of taking trips to museums, or going on nature hikes or going to explore the river, they end up with 4 years of whiteboards and desks. They have no idea that they will be subjected to life without field trips.
But not everyone has a completely negative outlook on it. Freshmen Eliza Anderson said, "I feel that it's sad, but I get why they do it. But we also have lunch freedom, which makes up for it."
Even with the differing opinions on the relevance of the absence of school field trips, the overall feeling of missing out on those school day adventures, is a mutual one of sorrow and longing.