Out-of-School Action
Although the majority of students at Durango High School enjoy being part of school sports, many students prefer to take part in out of school activities. These activities range anywhere from club volleyball to studio dance, and provide students with a wider variety of activities to participate in.
Club Volleyball, or Four Corners Volleyball, is one of the more popular out-of-school sports. Throughout the season, girls who choose to participate are able to play on a team with not just Durango players, but also with players from Farmington, Bayfield, Ignacio and Pagosa Springs.
"I absolutely love club volleyball. It is a great opportunity to get to know people out of Durango," said Fr. Brianna Brown.
Another activity that is popular among students at DHS is dance. Dance lessons can be taken at a variety of studios across Durango, including Dance in the Rockies and Durango Dance.
"I think dance is a great after-school activity. I get to forget about everything when I am dancing and nothing really matters except for what is happening right then and there. I have made so many of my really close friends there, it's like we are a family," said Sr. Madison Dickson.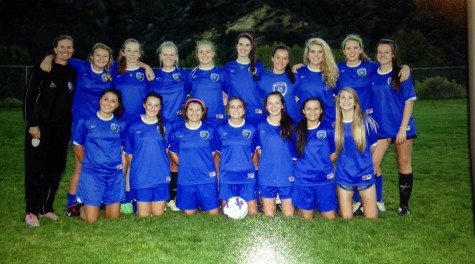 Durango Youth Soccer Association (DYSA), yet another non-school-sponsored sport, gives the soccers players at DHS a chance to play when it is off-season for their school team.
"I really like DYSA because you get to play at a much more competitive level than when playing with the school team," said Fr. Garrett Krispin.
Last, but certainly not least, skiing may be the number one out of school activity. With the Nov. 28 opening of Durango's closest ski resort, Purgatory, an abundance of students have just kicked off their ski season.
"For me, skiing is a way for me to express myself in a manner that cannot be done through other sports for me. Skiing allows my fellow skiers and I to create a style which is original to us and that's the greatest thing in the world," said Fr. Ian Osby.