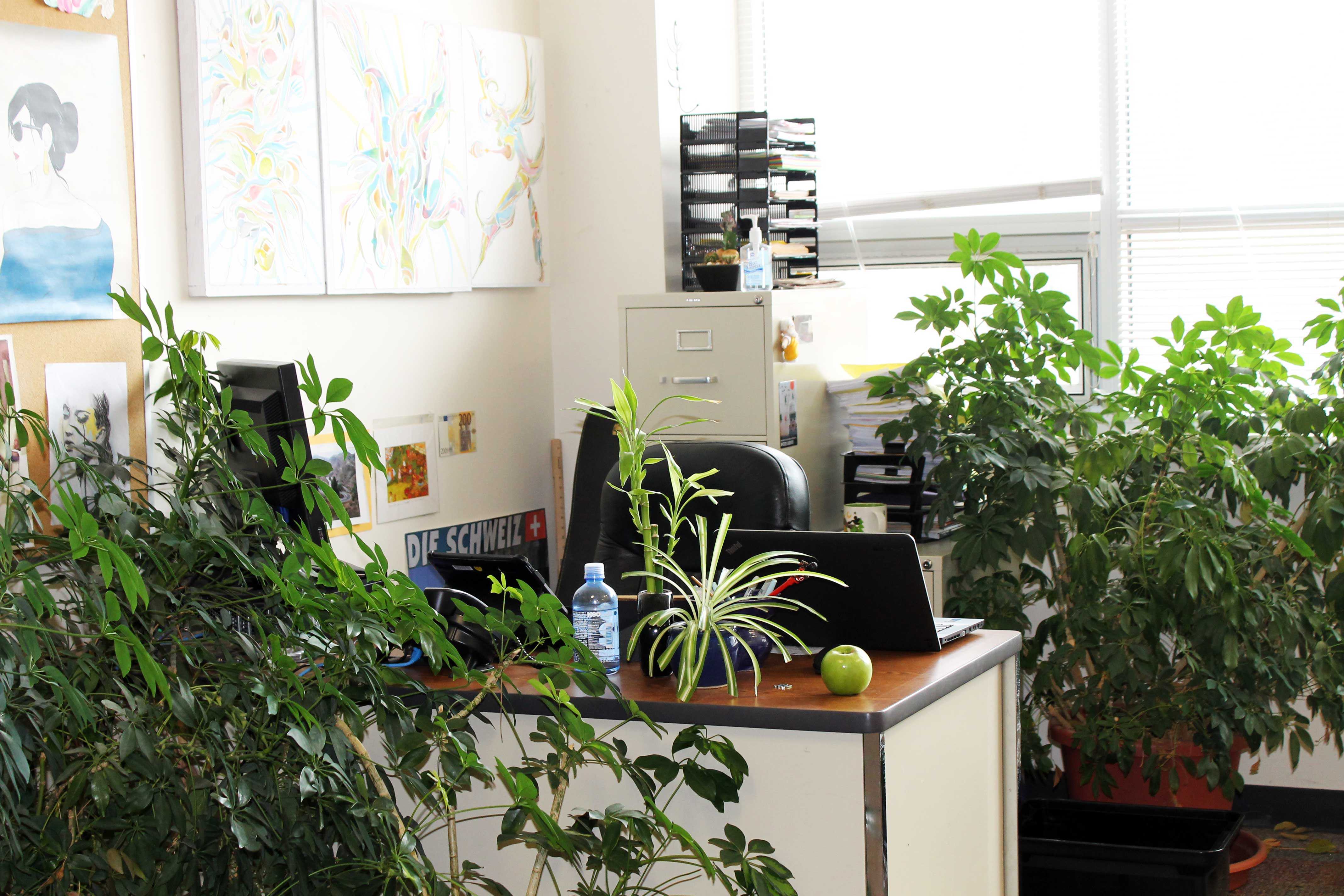 Mr. Zeiner, being an eccentric teacher, keeps his classroom immaculately clean. His decorations include large potted plants, student art, posters of his family's homeland, and images of the Hawaiian Islands. As sponsor of both Fashion Club and a ukulele group, Zeiner's room also serves as a storehouse for musical instruments and design projects.
"Most everything in here, to me, is a personal reminder of a kid and how they excelled in art, or music, or theater." said Zeiner, "Personal pieces of artwork are very important to me."
Zeiner is also the ACT Prep teacher and college readiness instructor. His room reflects the higher education paths taken by students who have already graduated and those about to. An acceptance letter race is pictured on a ceiling tile as well as a map showing where past students chose to go to college.
"Students like this room, I think, because they see themselves reflected," said Zeiner.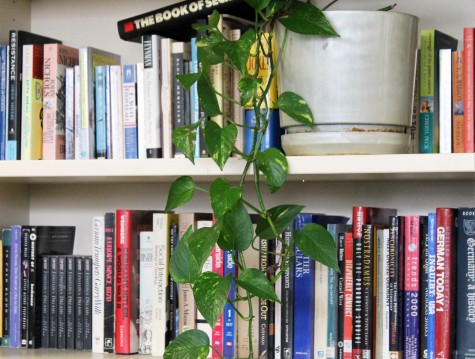 Zeiner also collects work from present students seeking to display their talents in various art classes offered at the school.
"I like his room because some of my artwork is hanging up," said So. Tiffany Harris.
Zeiner is also known for his habit of making sure his classroom stays clean. He is often seen picking up bits of paper (that he calls "nubbies") from his classroom floor, while still successfully delivering a lecture. While many students know better than to litter on Zeiner's floor, he still admonishes those who neglect to recycle their aluminum and plastic containers.
"I think his cleanliness is good, because it keeps the classroom really nice and it helps me focus," said Harris.