Durango School District Debunks Lauren Boebert's "Litter Box" Claims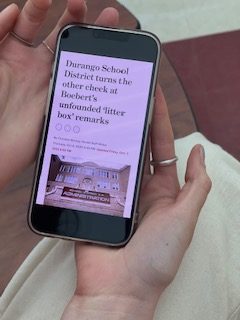 On Monday, October 3rd, American politician Lauren Boebert made incorrect comments about Durango schools during a Mesa County Republican Women's luncheon. She claimed that school districts across the country are providing litter boxes for students who "identify as cats." According to a report by the Colorado Times Recorder she stated that, "Durango is doing this. This is how extreme it is." 
Karla Sluis, spokeswoman for the district, told the Durango Herald "No, we don't provide litter boxes; our children use bathrooms," on Thursday. "There's no sense that teachers would ever have litter boxes anywhere, and yet this rumor seems to keep getting perpetuated, not just in Durango but all over the country," she said. Sluis also stated comments such as these are intended to imply that schools are "going too far in celebrating our students' unique identities" Additionally, she stated: "We have over 30 Native American tribes represented in our schools, which is amazing. And of course a huge Latinx community. We just want to make sure that the diversity of our students is celebrated," she said.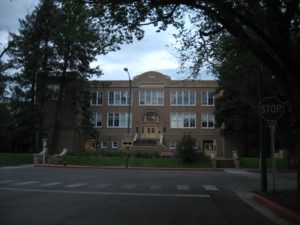 She explained that the district simply wants students to feel like they belong, and that "'belonging' is an important part of being a student," Sluis also discussed the negative impact that feeling like you don't belong can have on your mental health, and this is why a sense of belonging is a central part of the school district's diversity, equity, inclusion and belonging program. Sluis also explained that students who feel a sense of belonging are more likely to engage in school. "The silver lining of this ridiculous claim is that it is a good teachable moment about behavior to avoid," Sluis said. 
In an email to the Durango Herald Kristen Smith, president of the Durango Board of Education said that: "… The Board is so proud of our students and staff who have worked so hard through the pandemic to rise to the top 20% of schools in the state of Colorado for student achievement." The board as a whole believes the focus should be on the success of Durango schools, rather than false claims. 
With rumors like these spreading all around the country, it is making it increasingly difficult to differentiate between fact and fiction. With the election right around the corner, and many DHS students getting to the age of voting, it is becoming increasingly difficult to trust what anyone says, especially with the internet allowing the spread of misinformation on a larger scale than ever.