Dance and Cheer Unite for a Historic Halftime
The Durango Cheerleaders and the Demonettes collaborated to make an amazing performance for the homecoming football game halftime show at Durango High School on October 7th, 2022. 
Coach Tobi Gillen, the head coach of the cheer team claimed that it's "…our (referring to DHS) first ever combined dance and cheer halftime show…" Both coaches from the cheer and dance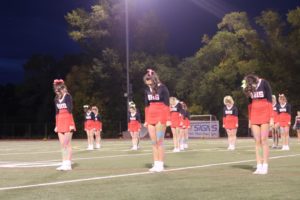 team committed to "…performing together [and] working together…" said Coach Libby, the "…combined super assistant…" of both the cheer and dance team. Libby is known as the  "…one that kind of put everything together…she has…a vision and Coach Logan (the head dance coach, Logan Freedle/Moore) and I follow en suite," says Coach Gillen, "And it's really good!" Said by Coach Logan Freedle/Moore while laughing.
"So…I head the…cheer team and then Logan is the head of the dance team and then with Libby, she's kind of like the thing…that brings us together and make it like a unified thing." Tobi Gillen said when speaking about the roles of the coaches.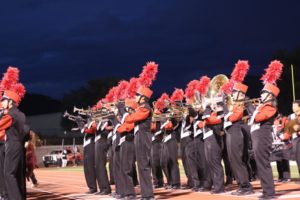 When the coaches were asked about the plan for halftime Coach Libby Russell said, "…and so we've got both teams out there at the same…time…We've been practicing for the last two months, together, as a unified spirit group and really made that a priority this year and we're excited, really excited, we worked really hard." Logan chimed in again, causing everyone to laugh: "We're really excited!". 
"So we've worked really hard, the girls [speaking about the cheerleaders and dance team members] are excited and hopefully it'll be awesome and amazing, [and] super rad!" Libby Russell finished off.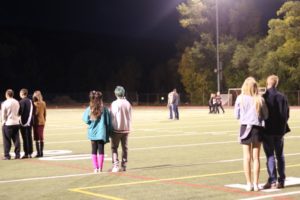 The halftime show was a huge success and showed lots of school spirit. During halftime the homecoming queen and king nominees were also escorted down the field and presented to the crowd. The band performed as well, on the track in front of the parent section.