Flower Day Making It's Way Into Hearts Across The School!
Evie Morris, Arts & Entertainment/Lighthearted/Student Submission Editor
Oct 15, 2022
Every year during the week of homecoming at Durango High School, a comprehensive floral event is celebrated that warms the participants' hearts. Now, what is Flower Day exactly? 
Flower day is an event that is organized by the DHS Student Council for people to pay for flowers to be delivered to a friend or a special someone on Friday before homecoming. This year flower day was incredibly successful, led and directed by sophomore and student council member Aislinn Jordan. She was put in charge of flower day and had only "the week before homecoming to prepare," and it was "super hectic," as Aislinn stated in an interview. Yet, DHS student council pushed through.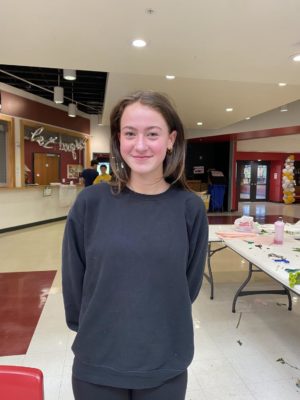 On flower day, the entire student council went around the school and classrooms to sing songs and give the flowers assigned to certain people in those classes. They were only one step behind the students and wrapped up bundles of flowers ordered throughout the day. By the end, student council was exhausted, but the reward was worth it. They had gotten over 520 orders and were able to deliver to everyone. 
But not without a few "bumps in the road," as Aislinn stated. The council had picked up the flowers on Thursday, October 7th, intending to deliver them the next day, when they found out that the company had wholly gotten their order wrong. So, because time was of the essence, they had to push forwards and deliver the flowers. They even estimated the amount needed to pay the company for the flowers wrong but eventually worked it out in time for all of the students to receive their flowers. 
So, if you or someone else needs that perfect gift to cheer up someone's day during class, get them some flowers next homecoming week and make their day!