Homecoming Parade Makes A Comeback!
The homecoming parade finally occurred after a nine year lapse on October 6th, 2022. It spanned Main Street from the Strater hotel to Buckley park. 
The parade stopped happening almost a decade ago due to student behavioral problems. The parade started up again from the work of parade organizers, Ashley Forrest, senior student body co-president and Molly Martinez, junior class president. They worked with other student leaders in the DHS community and staff.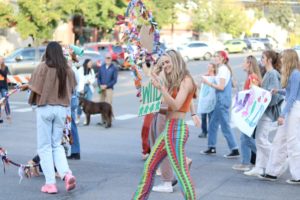 The parade featured Durango High School clubs and grades with themed floats and decorations which included the "Mad Groovy" Freshman float, BSA, DHS band, WILD and DEVO. They worked with other student leaders in the DHS community. 
When Amelia Davenport who was in the parade with WILD and is a senior was asked how she felt about it being the first parade in nine years she said, "It's exciting!" 
Maple Damien, a freshman, said "I did actually…I think that we're gonna ruin it for everyone else to come, I don't think we're ever gonna have this again…" she said while laughing. She was in the parade with DEVO.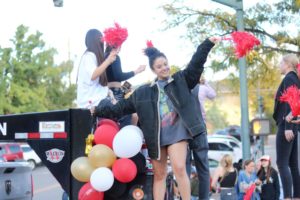 Other clubs such as Theater have claimed they are exhilarated. Sadie Hanson, a freshman, claimed that she was "really excited!". As her first time experiencing the parade she thinks that it has been canceled for so many years because of "..covid and…because I think school spirits were just a little low and this year the freshman class is just bringing it up."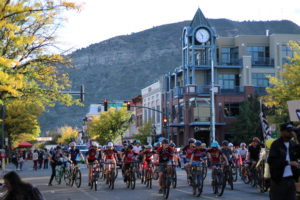 Other people involved in the parade, such as Benjamin Mattson, Theater Director of Troupe 1096  he says that the parade will " show just how many students are actively involved in theater and arts in this community." The amount of people that came to the parade shows how many people are interested and involved in after school clubs and activities in Durango High School. 
Overall, bringing back the parade was a huge success, especially coming back after nine years without it. Seeing all the clubs and everyone involved with the parade, and bringing it back has encouraged more school spirit and pride.