Spotlight: Mrs. Short
Ms. Short teaches Biology and AP Environmental Science at Durango High School, where she has just begun her second year. She loves teaching both classes and getting to interact with students in different grades. 
Short said that she loves teaching here and collaborating with other co-workers and the biology department. She also told us that she "loves the students that she teaches and hopes to connect and make an impact on them during their time here at DHS."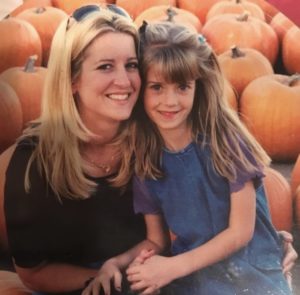 When we asked Short the reason why she chose teaching she told us that she has always wanted to be a teacher and that her mom was a teacher and she grew up in a classroom most of her life. Mrs. Short told us that her mom passed away from lung cancer when she was 13 years old. Mrs. Short told us that listening to the incredible impact that her mom had on students after she had passed inspired her. 
Short moved here from California last year and her dream for the future is to build a house with her husband and raise their family here in Durango for the rest of her life. Short has one daughter who is almost a year old and hopes to have another baby in a few years. She has around 40 pets ranging from dogs, fish, chickens, ducks, snakes, a gecko, a toad, and more. Short told us that her daughter loves watching the animals and loves looking at the fish tank that is in her nursery. When we asked her what she would do if teaching didn't work out she told us that "the other thing I always wanted to do was to be a marine biologist". Short told us that she has been certified to scuba dive since she was 12 and she has done most of her diving in Hawaii and hopes to dive with a whale shark someday. It is something that is on her bucket list. 
She previously had taught at much bigger schools in California and Arizona so DHS is definitely tiny but she loves it here, and the environment she gets to come to every day!