New StuCo executives share their thoughts
The new executive officers share their thoughts, personal tidbits, and their goals for the upcoming year at DHS.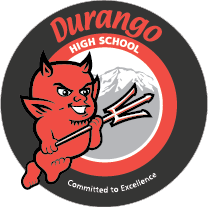 The 2018-2019 Executive Student Body Officer elections took place in mid March and the future four Executive Officers were elected. El Diablo asked the new Officers to tell us a little bit about themselves, their experiences on Student Council, and what they're looking forward to for next year.
Ian Mattox; Secretary Treasurer
"I'm Ian Mattox, I'm currently the Junior Class Secretary Treasurer currently, and I'll be the Student Body Secretary Treasurer next year. I've been on Student Council all five years of high school. I joined StuCo my freshman year because I wanted to leave a lasting impact on DHS. I came back every year because I loved seeing how much I could affect someone else's life in a positive way through student leadership. The thing I love most about StuCo is everyone involved and all of the life-long friends that you make from working together to better our school. When I first came into high school I wasn't sure if I could ever be an Exec, but after working hard over the past few years and getting so much support from so many people, I thought that, now it's my turn to give back to everyone at DHS. Being an Exec is the best way I can imagine go doing that. I'm sooo stoked for next year and I can't wait for everyone to see what we have in store!"
ALEX HISE; Student Body Co-President
"My name is Alex Hise. I'm a junior and I will be the Student Body Co President next year. I first joined student council my freshman year and didn't necessarily think much of it and didn't really become passionate about it until the beginning of my sophomore year. I continue to be a part of Student Council because I want to make a positive impact on our school and Student Council for many years to come. I love the social dynamic of student council and being in a position to change the school for the better."
EMMA HACKETT; Student Body Co-President
"I'm Emma Hackett and I'm in 11th grade, currently I am the Junior Class President and next year I'm going to be the Student Body Co-President! I've been on council since my freshman year and joined for the family aspect of it. Now, Student Council has become a way for me to help my school be a better place and make people's days. As an exec, I hope to have a positive impact on our school and make student council a warm and friendly place. I love council because I love all the people who are in it and I love putting on events and seeing how hard work pays off and how much the students enjoy them."
WILL LAMMONS
My name is William Lammons, I am a junior. Right now, I'm the junior class member and next year I will be the student body vice president. I have been on student council for two years going on my third. My favorite things about student council are probably, one putting on events. I just love trying to make events look the best that they can look and two, I really love school spirit. I like showing up at sporting events and getting rowdy. Another part of student council that I really love is the family aspect. I like being able to go into student council every day and see a bunch of people that I like being around and have fun while also helping the school and the community. Those are also probably the reasons that I wanted to become an exec. I just want to make student council the best family that it can be so that when we go out into the community or out into the school and try to better it, we can do that efficiently because we're so well-connected. I am absolutely stoked for next year! One of the things that I really hope to change for next year is that I hope to get more pep assemblies and my only piece of advice for the students is to try to stay positive and lift each other up, because that's the only way you're going to make it through high school.