Internship Opportunities For Students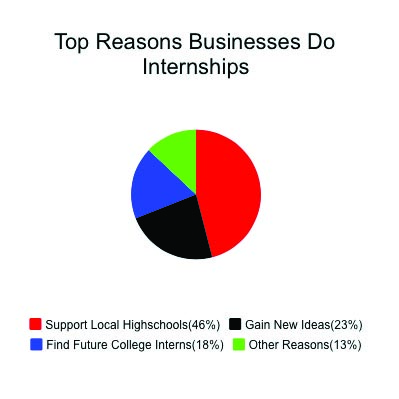 If a student is pursuing a career as a doctor, a veterinarian, an architect or even a photographer, an internship connected to their field of interest does wonders to jump-start their career. Every year, Durango High School students participate in internships to learn new skills, apply their old skills, and to see if their calling is right for them.
Durango High School staff member and counselor, Deb Medenwaldt, provides students with opportunities to expand their learning and studies by doing internships for school credit.
"An internship gives students a chance to discover if the career they've chosen is really for them," Medenwaldt said.
She is a firm supporter of internships, knowing that they help students in so many ways.
They present students with a possibility to stand out in the college applicant pool, and for jobs and other internships. Junior Lucie Hickcox interned with Hanger Clinic, a prosthetics and orthopedics lab. She worked with Dr. Bryan Lott the prosthetist.
"Not a lot of people can say they worked in a professional lab. It's definitely an amazing thing to have under my belt for college applications, job interviews, and just experience in general," said Hickcox.
Medenwaldt provided two other students with internships for the 2016 summer.  Along with Hickcox, seniors Livi Curmano and Sara Smagacz also worked with professionals in the medical and photography field.
Unlike Hickcox, who wants to go into biomedical engineering, Curmano is not necessarily sure what she wants to be, but she still benefited in countless ways from her summer internship.
"My internship shaped me to be able to work well with customers and have good customer service which is a quality employers like to see," said Curmano.
Internships through DHS also count for credits to graduate, so even someone like Curmano, who isn't sure about their career, can learn new skills and do something potentially fun, interesting, and informative during their summer or school year.
Smagacz interned at Four Corners OB/GYN shadowing Dr. Lasich, an obstetrician/gynecologist. She actually wants to have a career in the medical field, so her internship had multiple upsides. Some of which are allowing her to know if she can work in that environment and giving her experience for later on down the road.
"I used background knowledge about biology, anatomy and physiology and applied it to the situations that the doctor was dealing with, so I was more capable of understanding what was going on," Smagacz said on how she used what she learned in school to further advance her internship.
She also has new, more professional skills that she can use to make headway in school.
One company that utilizes student interns is Allison Ragsdale Photography, a local business founded and leaded by Allison Ragsdale herself. Ragsdale had a photography mentor in college, who inspired her to provide internships now. Every year, Allison Ragsdale Photography hires at least one student intern from one of the colleges or high schools in the area, and they are able to learn the lay of the land.
"We try to show our interns the entire business, so they get to do everything from assisting on photo shoots to editing pictures, to helping with social media and marketing, to taking out the trash," said Ragsdale.
Her interns have the opportunity to learn what they enjoy and don't enjoy about her business without committing to it as a career.
These opportunities are why most students and even adults will do an internship if they are headed in that career direction, and why internships are beneficial to adults and students alike.
Leave a Comment