Students Stoked for Slippery Slopes
Upcoming Ski Season
Ski season is on its way and the skiing and snowboarding community is gearing up. A lots of students at DHS are getting out and being active during the winter season. It is a great time to get out on the boards for a memorable season that surely will not be forgotten.
"My plans have changed this winter, but I still plan to ski. Maybe not at the mountain, but I am going to backcountry ski more," said Brett Wilson, a Spanish teacher at DHS.
Many people have high expectations regarding the amount of snowfall this year. If those expectations are met, it will make for a great season for the skiing and snowboarding community. Some have goals for this season to master and learn new tricks.
Goals help people strive to be better, which is always a good thing.
"I'll probably just ski harder terrain at different mountains and have more control in the air with tricks," said So. Teagan Seiler.
Supposedly, this winter is going to be a super El Niño, which many people are excited for. An El Niño does not happen very often, which makes it even more exciting.
El Niño is an irregular, climatic change that affects the equatorial pacific that causes unusually warm water that affects the weather and causes massive amounts of snow, leading to a huge winter for the four-corners region.
"I just need to work on front flips and back flips, but then I want to try to learn a cork seven and maybe a misty five," said So. Cairo Pagan.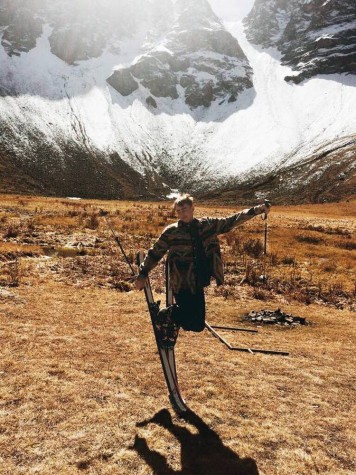 This season will be a great opportunity for people to improve their technique and master new tricks. This is also a great opportunity to visit new places and have experiences like never before.
"I would love to go to Telluride. I would also like to improve with moguls," said So. Taylor Klone.
Students, as well as ski instructors, are hoping for massive amounts of snowfall to make for excellent opportunities for improvement and unforgettable experiences that will make for great stories in the future.
"I'm very optimistic that we are going to have a big winter because of all the snow reports that I have read. They are pointing to a strong El Niño which means a lot of snow for southwest Colorado. This makes me really excited because I love to ski powder," said ski instructor Chip Vogel.