In Light of Recent Events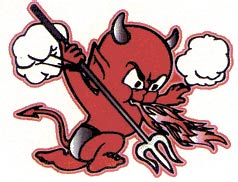 A few weeks ago, The Durango Herald published a series of articles about the suspension of seven athletes from the Durango cross-country team. The first was a news report, the second a follow-up–with a few short sentences about several JV soccer players who had received the same punishment–and then followed a political cartoon, an article about the Durango High School code of conduct, and a pun-ridden article about running a '4:20' mile.
However, The Durango Herald does not get the inside scoop on student life at Durango High School, and the pervasiveness of this issue goes far deeper than a few athletes who made poor choices on a school-sponsored event.
It's safe to say that drug and alcohol use is pervasive at Durango High School, like most high schools, and that this use extends into both athletes and non-athletes alike. That's not to say that everybody at Durango High School uses drugs or drinks, but the culture is there.
High schoolers make poor choices sometimes. Neurologically, our pre-frontal cortexes remain underdeveloped until we reach about 25. The job then, of the school, coaches, parents, and peers of students themselves, is to help students make better choices.
Unfortunately, the actions of the Durango High School cross-country team and the JV boys soccer team barely even scrape the tip of the iceberg. The DHS code of conduct requires drug and alcohol counseling for students who have violated the code in such an area. What was not published in The Durango Herald is the fact that Durango High School does not currently have a drug and alcohol counselor.
Even the idea of an out-of-school suspension outlines the backwards way the community at Durango High School is approaching drug and alcohol use. Imagine this: You're a seventeen-year-old kid who just got caught for using drugs and alcohol. Then, as punishment, you get two days off from school. What would you go do?
Gossip at DHS tends to float through the halls like fairy dust. One second it's there, one second it's gone. But, the problem that the suspension of these athletes brings to light needs to remain a subject of action and discussion around the community.
High schoolers are not going to make better choices without the aid of their community. Recent events have brought unprecedented discussion of teenage drug use to the forefront of the local consciousness–which is exactly where it needs to be. This issue is developing, complicated, and on-going, but getting a drug and alcohol counselor would be a good place to start.