The Animas River in Gold
A tragedy occurred this summer when the entrance to the Gold King Mine, in Silverton CO, was opened leading to the accidental release of millions of gallons of orange sludge into the Animas River. The Animas River was dyed a deep orange for days as a result of minerals such as lead, iron, and mercury and many other harmful substances.
Although the accident occurred in Silverton, it affected every other city and environment that is connected to the Animas, including Durango.
When the wall of orange finally hit Durango, it blew up  national news and impacted countless people in various ways. The students of DHS were highly affected by the accident as well. Countless  DHS students ha
d plans that were forced to be cancelled, lost their jobs or just had their summers ruined by the leak.
"I think that the accident affected me more than most other students because I got laid off from my job at Mild to Wild because of it," said So. Ian Osby.
Osby's job at Mild to Wild over the summer was to take pictures of the guides and tours down the Animas and through Smelter Rapid. Osby planned on working through the entire summer, however, when the accident hit, he was laid off over three weeks early. He was very disappointed because he failed to make the $500 that would have allowed him to buy the computer that he had been saving up for.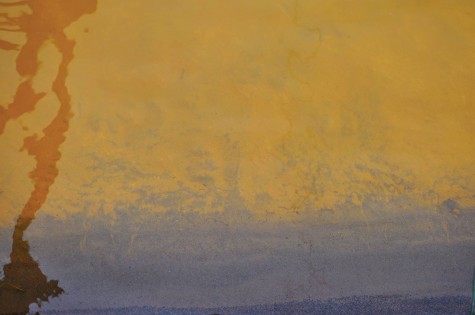 "Many tourists came in and asked me about the accident at my job," said Jr. Livi Curmano.
Students were affected in a social manner as well. Countless students had their average summer schedule interrupted by the catastrophe. Some of the students favorite activities were put to a halt.
"The accident prohibited me from kayaking and tubing with my friends down the river," said Sr. Jared Webster
If  students were not directly affected by a loss of a favorite activity or by a work related incident, they were affected in one way or another. Popular pastimes in durango such as tubing, swimming, cliff and bridge jumping and just hanging out by the river were all ruined.
"It was difficult finding out what to do with my friends over the summer because all you want to do is in the river because it was so hot," said So. Claire Sluis.
The summer heat made it even harder for students to keep out of the polluted water.
"It was very frustrating for me because hanging at the river is one of my favorite things to do during the summer and I didn't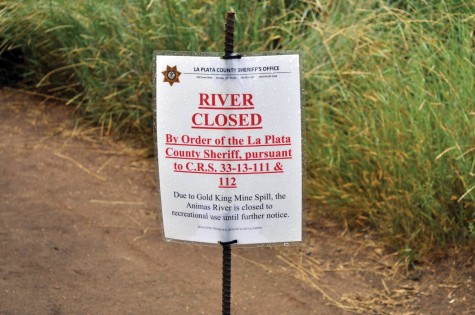 get to hang at it very much before I had to leave," said So. Steven Sigillito.Sigillito  is currently on an exchange student program in Cambridge, England.
The Gold King Mine leak was a terrible accident that not only affected the environment of the animals but also changed the summer life of many DHS students.