SkillsUSA
SkillsUSA is a career technical club whose members are very talented, they create their masterpieces out of wood and metal, doing things like woodworking, cabinet making, welding and carpentry projects. The members of SkillsUSA are students from woodworking, cabinet making, welding and carpentry. The students are making projects such as cabinets, lamp stands, and picture frames.
"Skills learned in this club can take someone a long way after high school," said teacher Shaun Smith.
The teachers for these fields are: Smith, and Klint Chandler. These two teachers
coach the students at their full effort and never give up on a student. The students have to memorize and say a pledge of SkillsUSA everyday to become better with knowing what is the expectation for the class. The pledge prepares them for the class and the class expectations.
Smith said, "My main goal is to reinforce the pledge to prepare students to be honorable for a job or career and only get out what they put in to it."
There was a showcase of the Skills student's work at the high school commons on February 2-7. The students all created projects that they shared with teachers, students and parents of our community. The students created picture frames cabinets and cutting boards, among other unique and useful items.
Noah Dedear said,"The showcase was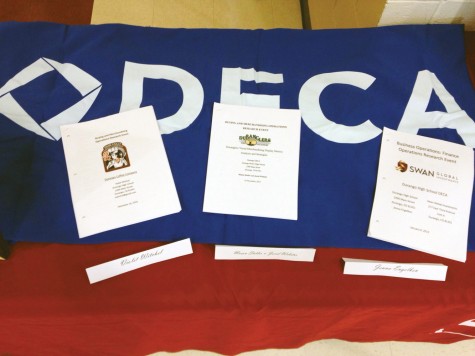 a way to express our work."
After high school there are many career fields someone can join related to the skills they practice in the club. The Skills kids already have a head start because they are in a career technical club where they build a resume full of accomplishments. All the teachers involved with  SkillsUSA are trying to help the students get a degree and go into the job field they want and deserve.
Christian Gonzales said, "SkillsUSA is a great start for getting a degree after high school, the more experience someone has the better off they are."
The regional competition is coming up in the middle of March. Everyone is working really hard in the club to prepare for regionals including the coaches.