Fashionable, Durango?
From the first palm-leaf, makeshift sarong to Lady Gaga's meat suit, fashion has emerged as a major mode to individualization and self-expression. As one of America's worst dressed towns, one may expect the normal dress code to include only crocs and bicycle shorts. Admittedly many Durangoans do wear such attire, but high school students tend to identify with a different fashion sense: eclectic.
While some students tend to go for the relaxed style favoring sweats and t-shirts, others love to be fashion-forward.
Sophomore Eric Archuleta prefers the former. "My style is whatever is not on the floor," said Archuleta.
Archuleta's fashion sense lumps him into the stereotypical, laid-back style of a true Durangoan. Also in the typical relaxed, athletic category of fashion is Sr. Megan Pope.
"My favorite outfit is running tights and a sweatshirt," said Pope.
Despite Durango's unfashionable stereotype, Durango remains one of the most fit, outdoorsy cities in the country. Durango's athleticism only contributes to its lacking sense of good fashion.
On the other hand, Sr. Sophie Hickox's sense of fashion directly correlates to her individuality.
"I think how I dress definitely mirrors how I'm feeling. I wear a lot of neutral colors. No matter how I'm dressed, it's always a reflection of how I want the day to go," said Hickox.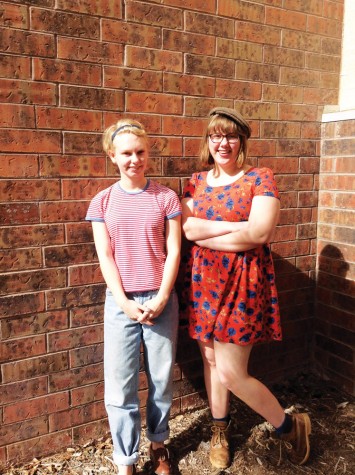 While fashion is a means for individuals to express their emotions and personality, there is no denying that fashion has its trends that change with the seasons. Certain trends in particular have weathered the test of time.
Leggings, which were first invented during the Renaissance and had a major spike in popularity during the 1980's, are back and here to stay. A staple in winter-wear, leggings can be seen all over Durango.
Another blast from the past for fashionistas began in the summertime with the revival of the crop top. Crop tops originated in the 1990's and for at least a decade were considered far too taboo for school. Now the midriff baring half-shirts are all the rage in young adult fashion.
While these fashion trends have risen from the dead at Durango High School, Durango's charter school, Animas High School feels less inclined to allow these older styles to make their way into the school. Animas focuses on professional dress for their students.
"If I had to describe our school's fashion, it would be casually professional. Some of our regulations are the length of shorts, skirts and dresses. Things like spaghetti straps and see through shirts are not allowed," said Animas Sr. Sarah Lawton.
Durango's fashion can range from retro to athletic to professional. In a place with so many types of style, no one fashion can emerge as the leader. So while onlookers from elsewhere may consider Durango to be poorly dressed, in reality it is just a little misunderstood.